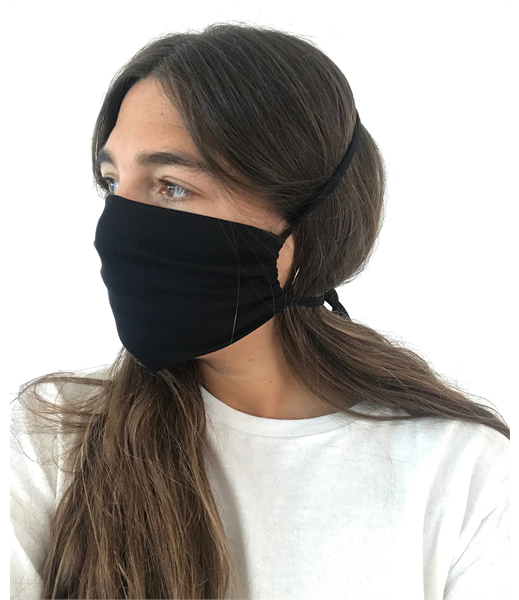 Product Code:
CPW-CPMX001
Organic Cotton Face Mask (with tie)- Pack of 5
Price:
£8.33

(£10.00 inc. VAT)
This fully adjustable face mask features no elastic allowing it to avoid being uncomfortable, snap or wear out. Created without a central seam that could allow particales to enter. The mask also includes a a pouch for the user to add a filter of their choice and is reusable and recyclable.
Fully adjustable for a comfortable fit. No elastic that can be uncomfortable, snap or wear out. No harmful chemicals so safe to wear over mouth and nose. No central seams that could allow viral particles to enter. A pouch for wearer to insert their filter of choice (e.g. coffee filter, vacuum bag, kitchen paper, etc). Plastic free. Reusable and recyclable. Made in the EU (Portugal). Flat, seam-free print area for easy decoration. No plastic toggles or elastic that melt in the dryer.
Washing Instructions

Washable at 60°C